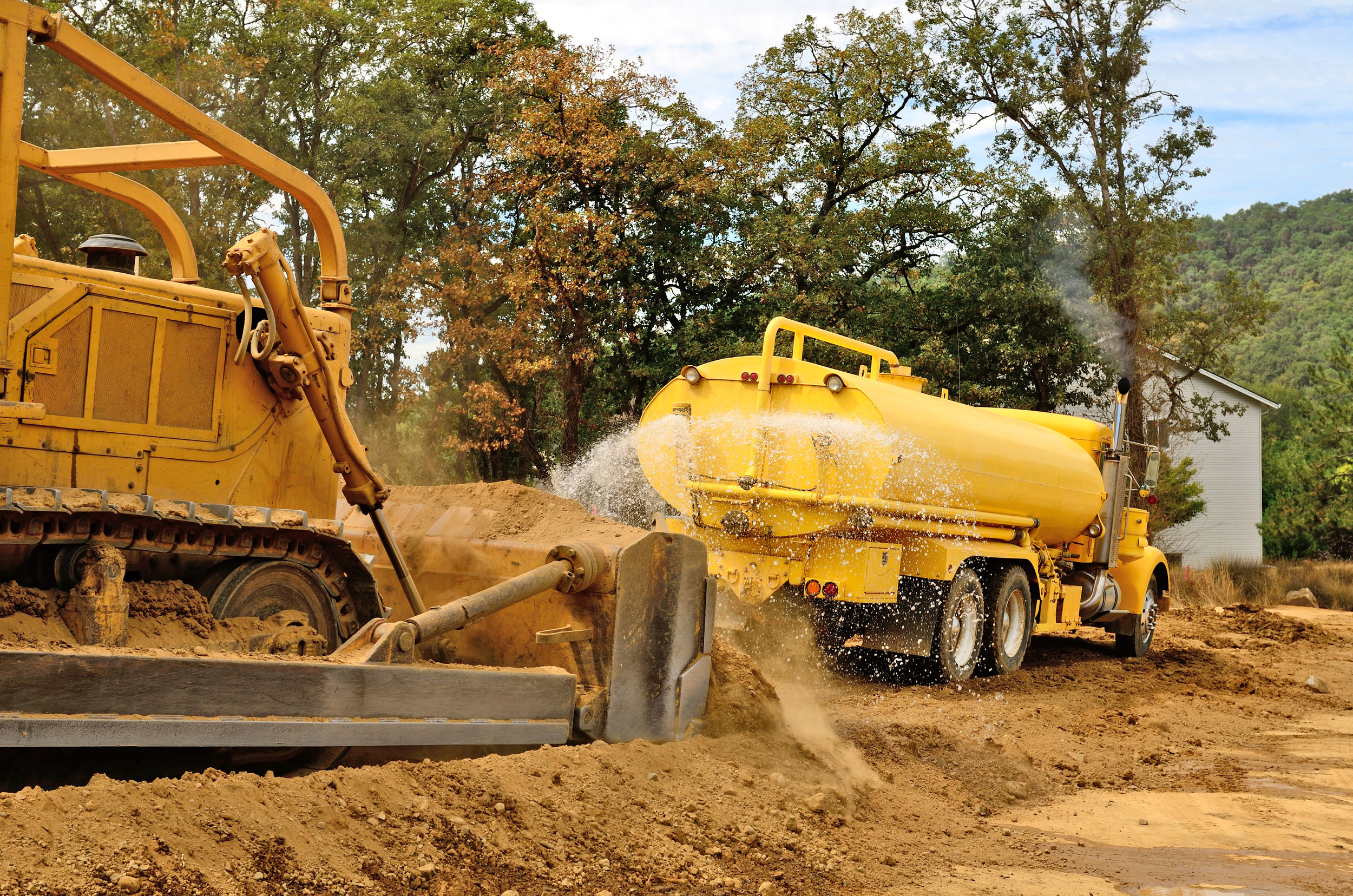 Top of the Line Water Trucks
From the smallest construction project to those jobs moving entire mountains, we've been there and done that. Our trucks are well equipped and expertly maintained. To provide you with top level service, all of our trucks have at least 6 cab-controlled spray heads plus an adjustable side spray. We only use top-of-the line McLellan water systems mounted on our custom Kenworth chassis. Our pumps are rated at almost 800 gallons per minute so we can lay it down light or we can lay it down heavy. For really precision work all of our trucks come with at least fifty feet of hand line and a nozzle to put the water right where you need it without making a mess.
A Great Staff
All of our drivers are well trained and well paid – so they're happy too. We are the only water truck company around with a comprehensive training program that makes sure our drivers know what they are doing and are able to provide you with drama-free service.
Reliability
Even with the newest and best equipment, things can break. We have four on-call fleet mechanics and two tire service companies available to quickly fix any problems that may arise during the workday to help keep your job on schedule. Our goal is to work non-stop for you all day, but when things go bust, we get help rolling and keep downtime to a minimum.
Overhead Tanks
If your job site needs an overhead drop tank we also rent the most popular 12,000 gallon overhead drop tanks. Contact us early in the season as these units typically rent early and become hard to find.
Contact us now to book us for your next construction project